You are on the right place to find paving professionals to accomplish paving projects for yyour home or office. Browse our Driveway, Paving Contractors category inside Construction and Contractors catalog and select specilaists in Boston area to install a paved driveway, to design and complete patios, walks, steps, paving parking and any other projects involving planning an asphalt driveway. Companies from our extended list will do the quality job on time and for a very competitive price.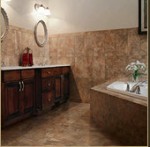 Tile and Stone Stores
If you are a homeowner, contractor, designer or architect, Tile & Stone Stores is the best place to start when shopping for the greatest selection of tile and stone for your renovation projects. Here you will find the ultimate choices in manufacturers, brands, wholesalers and prices. Start here when searching for exclusive finds in tile and stone.