Start your search for architecture-related resources, businesses and services from our Architecture category of our Construction and Contractors business directory. We provide information about contractors and contracting companies involved in architecture and construction process and services in Fairhaven, MA and Boston area.
In the Architecture directory you would be able to find a wide variety of resources in the fields of architecture and construction, a large collection of architecture related links, listings of local architects and designers, engineers, contractors and suppliers, architectural magazines for architects and designers including last industry news, information on architecture, building and construction, home design, planning, products, building technologies and more.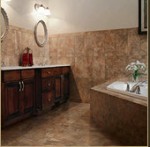 Tile and Stone Stores
If you are a homeowner, contractor, designer or architect, Tile & Stone Stores is the best place to start when shopping for the greatest selection of tile and stone for your renovation projects. Here you will find the ultimate choices in manufacturers, brands, wholesalers and prices. Start here when searching for exclusive finds in tile and stone.