Everything you need to plan your wedding you will get using our Bridal Shop catalog. You would be able to look through online bridal magazines and wedding web sites, attend internet bridal shows to familiarize yourself with latest designer trends, keep pictures of the designs you like. From the type, size and location of your reception determine your budgets and styles of wedding gowns you prefer. Handmade wedding bouquets, nosegays, pillows, baskets, guest books, albums, reception decor and more using elegant ribbons, silk, satin organza, velvet, lace and pearls – all these weddings attributes you will find together with us.
Browse our comprehensive directory and find the best places in Marshfield,MA and Boston area for bridal shops,flower shops, reception halls, invitation cards,hair salons to make your wedding day unforgettable.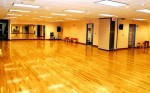 Studio Rental
Studio Rental for different events: parties, celebration, festivities etc! We have got all the equipment needed so you and your guests won't be disappointed. Events for up to 200 people can be held as well as small birthday parties. So you can have a great party at a reasonable price.