To make your kitchen an ideal one, you should study our Major Appliances directory of the Kitchen & Housewares category in the Home and Garden Stores catalog.
What do we mean under major? All the things you cannot do without or which ease your life and cooking greatly: fridges, freezers, stoves, ovens, dishwashers, washers, dryers. You can read specifications, reviews as well as compare the units specifications, read consumers reviews, check and find best prices or order online major appliances of your choice. A list of stores in Shrewsbury, MA and Boston area providing a full range of major appliances is carefully checked and regularly updated. You can consult a specialist if you have any questions about diversity of the things offered.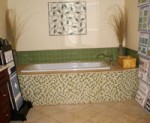 Tile Store Boston
Tile Store Boston, we pledge to provide distinctive quality and unparalleled customer service as we strive to gain the respect and trust of our customers, suppliers and partner vendors.
The success of Tile Store Boston is determined by our success in operating as a unified team. We have to earn the trust and respect of our customers every day in order for the customer to make the decision to choose our services.