Our Mental Health online directory offers resources in psychology, self-help, advices how to handle stress, make choices, emotional wellbeing, mental disorders information, brochures, press releases, reports, facts and much more. Find recovery programs, places for treatment of various mental illnesses, depression, bipolar disorder, schizophrenia, social anxiety disorder and other mental health issues available in Boston and online.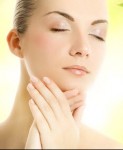 Blooming Nails in Wellesley/Skin Care and SPA
Blooming Nails in Wellesley/Skin Care and SPA by Yulia Merkushina is the perfect day salon and spa to fulfill your cosmetic desires, such as getting pampered by a makeup artist at our prestigious facility. We offer many services from facial masks and hair waxing to eyelash extensions and wedding makeup.