All girls and women want to have shiny and beautiful lips. Both the women and men have to care for lip health! The cold weather can be the first and essential reason of the lip health problems.
In our largest Lip Balm directory we collected for you an information on the finest beauty salons and shops providing services and offering best products,. hundreds of lip balms to soothe your lips with different flavors and to help you keep your lips healthy.Visiting these shops that are located in Greater Boston area, MA you will be able to find your own lip balm according to your lip type. Here is offered a various range of lip sticks and balms, with color and without. Browsing our Health and Personal Care catalog you will be able to find more useful links to the beauty shops and centers, which large selection of the beauty best quality products will please you.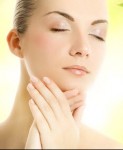 Blooming Nails in Wellesley/Skin Care and SPA
Blooming Nails in Wellesley/Skin Care and SPA by Yulia Merkushina is the perfect day salon and spa to fulfill your cosmetic desires, such as getting pampered by a makeup artist at our prestigious facility. We offer many services from facial masks and hair waxing to eyelash extensions and wedding makeup.