The Media Storage directory of the Electronics, Photo Stores catalog with its Audio category is your primary source of information on media storage products.Find links to companies located in Greater Boson area and Boston, MA providing Media storage equipment, tv stands, entertainment centers,racks, shelves, spinners, multimedia furniture, cabinets, desks, cd ,dvd holders, computer media accessories, vsh,audio, video cassette storages and many more.
Browsing this catalog and visiting electronics stores and shop online you will be able to buy a great quality media storages for your home or office for a very competitive prices.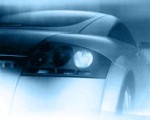 Precision Sound
Leader in the design and installation of Car Security, Remote Car Starters, Car CD Players, Car DVD Players, Car Navigation Systems.Precision Sound in Dedham, MA specializes in custom installation of only the finest mobile electronic components available in every price range for the individual client as well as surrounding area dealerships.
(781) 366-0805