The Audio Testing & Cleaning Accessories directory of the Audio category inside the Electronics and Phote stores catalog will be helpful for maintenance of your audio equipment and storage media.
You can start with studying expert advice and users' comments on the question you have concerning the state of your electronic device or simply apply to a company in Boston, MA and Boston area providing the very services you need - testing, cleaning, general maintenance of any type of audio devices, etc. Among the companies we present to you, find those specializing in special services like transfer and restoration of different storage media (tapes, cassettes, CD's, DVD's, etc.). Keeping your audio equipment in a perfect state is simple and easy with our catalogue.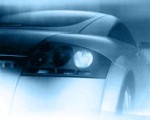 Precision Sound
Leader in the design and installation of Car Security, Remote Car Starters, Car CD Players, Car DVD Players, Car Navigation Systems.Precision Sound in Dedham, MA specializes in custom installation of only the finest mobile electronic components available in every price range for the individual client as well as surrounding area dealerships.
(781) 366-0805