Anchors & Dock Equipment

Boat Covers & Accessories

Boat Electronics

Boat Engines, Pumps, & Systems

Boat Hardware

Boat Interiors

Boat Maintenance

Boat Safety & Floatation

Boat Seats

Boat Trailers & Accessories

Charts

Dinghies & Inflatables

Electrical Equipment

Fuel Flow Instruments

Log Books

Sailing
Welcome to the Sports and Recreation section where you can find your boating & marine needs. From Anchors & Dock Equipment, Boat Covers & Accessories, Boat Electronics, Boat Engines, Pumps, & Systems, to Boat Hardware, Boat Interiors, Boat Maintenance, seats, trailers & accessories, log books and sailing. You can find anything on Boston Catalog's database for Boating & Marine. Feel free to browse through the pages where you can find relevant information on places in Boston, MA or in any other stores or shops in the MA area that provide Boating & Marine equipment and accessories. This directory has the information you need when you need to get that boat repaired or just want to buy boat parts. Visit these shops before going boating!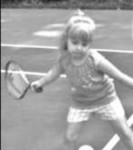 Youth Tennis Academy
Youth Tennis Academy is a year round tennis program for children 5-18 years old. The tennis program is structured as a tennis school for kids where students take a certain number of technical and tactical tennis courses every year.

617-480-2971