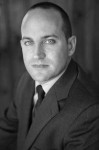 Joshua L. Goldstein, Boston Immigration Lawyer


Boston immigration visa lawyer Joshua L. Goldstein practices in all areas of immigration and citizenship law, representing people from all nationalities and businesses large and small.
Attorney Goldstein fights in Immigration Court in Boston to protect good people from deportation or removal.
Attorney Joshua Goldstein fights to win the release of those detained by the Department of Homeland Security.
If you have experienced a big delay in with your citizenship or green card, which US Citizenship and Immigration Services (USCIS formerly the INS) often blames on the FBI "name check," Massachusetts immigration lawyer Joshua Goldstein can resolve such a delay by filing a writ of mandamus lawsuit in federal court.
Attorney Joshua Goldstein's current immigration caseload include tourist visas, cancellation of removal, adjustment of status I-485, work permits, citizenship, asylum, O-1, PERM labor certification, and immigration appeals. For all your immigration needs contact Joshua L. Goldstein, immigration attorney Boston.