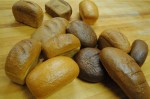 The Natural Bakery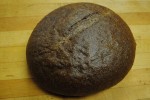 In today's world it's not uncommon for people to grab a loaf of bread at the supermarket. But what are they actually getting? There are so many choices and the ingredients are difficult to comprehend. That's why at International Natural Bakery we decided to bake bread the old fashioned way. Located at 128 Arlington Street, in Watertown, Massachusetts, we are here to serve you.

Kosher
Healthy, kosher and made from all natural ingredients, we take bread baking to the next level. The USDA recommends eating six servings of grain foods each day so we may as well make them both healthy and good. We use old European recipes and take a hands on approach to bread making including shaping each individual loaf by hand.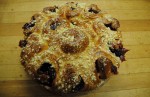 Bread
Our prices are as old fashioned as our baking methods and we offer wholesale and delivery for all of our baked goods. Watch our healthy, kosher bread, fresh, baked bread fly off your shelves. We offer hand braided authentic bread, healthy breads, wholesome rye and even challah and different types of babka. We have something to satisfy everyone's tastes.

Orders
Our bread store a enjoy to serving the residents of Watertown and do our best to ensure they are receiving the finest, baked goods available in the area. From bread to chocolate cake or cookies to deli trays, we can handle big and small orders. Call us today and we can hook you up with baked goods that will blow away your party guests or clients at your next business meeting.