Video Security
In our Security and Safety directory of the Electronics and Photo, Stores catalog we present businesses offering security and safety electronics and related products and services. This is a source for personal safety, defense and security products, devices and gadgets. In the Security and Safety section you would be able to find businesses selling security and safety products including electronic security systems, home security systems, electronic access control systems, automotive security items, chimes and safety alarms, cameras for security monitoring, listening devices, metal detectors, sensors, voice changers and more.
We have links to the companies offering security monitoring, the best electronic security solutions, security and safety articles and other resources for your safety and protection. Use our section to find a reliable security and safety products and services providers in Boston MA and the Greater Boston area.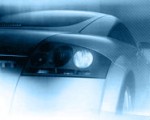 Precision Sound
Leader in the design and installation of Car Security, Remote Car Starters, Car CD Players, Car DVD Players, Car Navigation Systems.Precision Sound in Dedham, MA specializes in custom installation of only the finest mobile electronic components available in every price range for the individual client as well as surrounding area dealerships.
(781) 366-0805