The name of the Assorted Audio directory of the Audio category inside our Electronics and Photo Stroes catalog is suggestive. As you can guess, it provides information of different kind in the sphere of audio and accompanying equipment: surround sound audio systems, home theater systems, multi-room, multi-source or multi-zone audio and video systems, plasma and digital projectors, different types of car audio systems, etc.
You can read news, reviews, technical characteristics, specifications and more as well as buy the electronic device you want online or in one of the electronics stores in West Bridgewater, MA and Boston area and order its installation - the list is long, we have made our best to select the leading companies. With the help of our catalogue you will surround yourself with the best sound ever.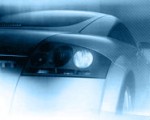 Precision Sound
Leader in the design and installation of Car Security, Remote Car Starters, Car CD Players, Car DVD Players, Car Navigation Systems.Precision Sound in Dedham, MA specializes in custom installation of only the finest mobile electronic components available in every price range for the individual client as well as surrounding area dealerships.
(781) 366-0805