Our Amplifiers directory of the Audio category inside the Electronics and Photo Stores catalog is essential for those who want to create a real surround sound system in their home.
If you prefer to perform everything yourself, not to hire anyone, you need some pieces of professional advice on how to choose the equipment you need as well as customers reviews of different models. When you know what you want, go to an online store or a stores specializing in musical instruments in Cambridge, MA and Boston area to buy amplifiers you need. Numerous stores provide every type of amplifiers: adder amplifiers, all-pass amplifiers, all-purpose amplifiers, audio-frequency amplifiers audio-video (AV) amplifiers, automatic stereophonic recording amplifiers, auxiliary amplifiers, metal guitar amplifiers, rock guitar amplifiers, and high gain guitar amplifiers, guitar amplifiers and others- for every purpose, for every system.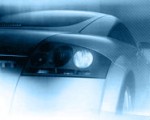 Precision Sound
Leader in the design and installation of Car Security, Remote Car Starters, Car CD Players, Car DVD Players, Car Navigation Systems.Precision Sound in Dedham, MA specializes in custom installation of only the finest mobile electronic components available in every price range for the individual client as well as surrounding area dealerships.
(781) 366-0805