Baby Boy Apparel

Baby Girl Apparel

Baby Unisex Apparel

Baby`s Accessories

Boys Apparel

Girls Apparel
  Our Children's Apparel Accessories section of the Apparel and Shoes, Stores catalog collects list of children's apparel accessories businesses and stores locations in Boston, MA and Boston area, top online shops, online retailers and other related resources.
  Browse our great collection of children's apparel accessories related links offering the best selection in children apparel accessories, providing the best prices, the up-to-date information from across the web on children's apparel accessories and more. Our directory is the place for quick and convenient search for children's apparel. Use our Children's Apparel Accessories section to find a great collection and varieties of apparel and accessories for babies, boys and girls of all ages.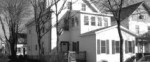 Graystone Contracting LLC
Graystone Contracting LLCis a company that specializes in remodeling, renovations and other home improvement services. With a team of dedicated and professional remodeling contractors to attend to all your construction needs in the greater Boston area, you'll see your home transform from mediocre to highly impressive.