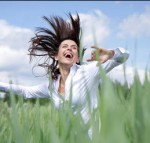 Salon Sasha in Newton

Does finding a hair salon that does excellent work, listens to what you have to say in terms of the cut and style, and is affordable seem impossible to find? Look no further! Salon Sasha is a top-notch
haircut salon
that offers a wide variety of services to give you exactly the look you desire attaining. We will set up an appointment for you with an experienced and very qualified
hairdresser
. He or she will discuss with you the particulars about the hair style you envision. Ranging from simple
haircuts
to
bleaching and multi-coloring
, we can do it all!
Perhaps you are interested in
hair straightening
using
hair relaxers
. This is a permanent procedure that will last for a while and require treatments for maintenance. If you do not want that type of commitment, you can opt for a
blowout straightening
, which gives you the sleek, straight look, but solely temporarily. We also use state of the art hair stylers and expert
hair blow drying
techniques to achieve specific effects. If you have had a bad hair-dye job in the past, we can easily fix it with our
corrective coloring and foils
. Your hair will look amazing once again and you will surely leave our salon with a smile. Would you like to add more body to fine, limp hair? If so, we offer various types of
perms
, including
full, spiral, body waves, and curl softening
. They will give your hair a fuller appearance and add a little pizzazz to your style.
Our upscale
hair salon
does a fantastic job with
wedding hairstyles
, including updos. Hair extensions may be something for you to consider as well for your wedding day or other special occasion.
Hair highlights
are popular and you can have as few or as many put in as you would like. Therefore, whether you want a subtle change or a dramatic transformation, the choice is yours. Hair coloring at our salon is always done in a professional and precise manner, allowing the end result to look very natural.
We encourage you to call or stop into our salon and speak to us about the services you are interested in. Give your hair the pampering makeover that it deserves! Our prices are remarkably reasonable for the wonderful quality we gladly provide to all of our clients.
We are positioned in Newton, MA: between Brookline, Needham, Waltham, Watertown, and Wellesley.