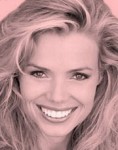 All Dental Center
Cosmetic Dentist in Watertown is waiting for your !
All Dental Center provide all phases of general dentistry in Watertown and Waltham:
Prophylactic and therapeutical dental cleanings, including implant maintanance
Cosmetic white fillings for the front and back teeth
Different types of crowns, including cosmetic "metal-free" ones.
Different methods of tooth/teeth replacements, such as porcelain bridges, removable partial and full dentures, implants.
In reality, General Dentistry today is a complex field which involves Cosmetic and Prosthetic Dentistry, and a lot of other procedurres and techniques. Come to see us and "All dental center" in Watertown will answer all of your questions.
Our Dentistry services:
Endodontists - Endodontists are specialists. In our offices in WaterTown, our dentist perform endodontic procedures, both routine and complex. Our dentist are also experienced at finding the cause of oral and facial pain that is difficult to diagnose. Our dentist center in Watertown have advanced surgical and nonsurgical skills that make us uniquely qualified to treat routine as well as complex cases. Root canal, or endodontic treatment, is a procedure performed to remove damaged tissue from inside the root canals of a tooth. Our Dentists in Waltham is waiting for you!!
Cosmetic Dentistry - Cosmetic Dentistry for the smile you have always wanted, our computer-imaging system allows you to "preview" what your smile could look like. Cosmetic dentistry encompasses reshaping your teeth, veneers or bonding, natural-looking tooth-colored fillings and bleaching.

Crowns
- A "cap", "jacket" or "crown" will restore a broken, heavily filled or cracked tooth to its original size and shape. This may also be recommended after root canal therapy has been completed as the tooth tends to become brittle and is more apt to fracture. Crowns can strengthen and protect the remaining tooth structure and improve the appearance of your teeth.

Implants
- A remarkable procedure, implants can replace any or all of your teeth. The implant becomes integrated with the bone and acts like a "bolt" which will ultimately support a new tooth. The advantages of implants for patients with dentures are: denture stability, increased patient comfort and confidence.

Prosthodontics
- Prosthodontics is the dental specialty involving crowns, fixed partial dentures (bridges), removable partial dentures, complete dentures, maxillofacial prostheses, and implant prostheses Prosthodontics is that branch of dentistry pertaining to the restoration and maintenance of oral function, comfort, appearance, and health of the patient by the restoration of the natural teeth and/or the replacement of missing teeth and contiguous oral and maxillofacial tissues with artificial substitutes.

Periodontics
- The word periodontal literally means "around the tooth." Periodontal (gum) diseases are serious bacterial infections that destroy the attachment fibers and supporting bone that hold your teeth in your mouth. Left untreated, these diseases can lead to tooth loss. There are numerous disease entities requiring different treatment approaches. Dental plaque is the primary cause of gum disease in genetically susceptible individuals.

Orthodontics
- Orthodontics is the branch of dentistry that specializes in the diagnosis, prevention and treatment of dental and facial irregularities. The technical term for these problems is "malocclusion," which means "bad bite". The practice of orthodontics requires professional skill in the design, application and control of corrective appliances (braces) to bring teeth, lips and jaws into proper alignment and achieve facial balance. Orthodontic treatment can improve your dental health and change your facial appearance for the better, and it can boost your self-esteem. It can provide you with the chance to participate in improving the way you look. Patients often feel more self-confident even before treatment is completed.

Sealants
- Highly effective in preventing decay on the biting surfaces of your chewing teeth, sealants are a simple procedure in which a tooth-colored acrylic "coating" is painted onto the surface of the tooth. This effectively "seals" the deep grooves where decay is most likely to start.
If you have any questions, concerns, or would like to schedule an appointment, please contact us today
We look forward to providing you with the personal care you deserve.

617-924-9993