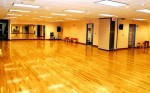 Studio Rental
Celebrate Your Event With Us

Are you planning a party to celebrate a Wedding, an Engagement Anniversaries, Birthdays, Graduation, Bar/Bat Mitzvah, or any other event?
We are in business to help with preparation of your important event.
Located in Newton, MA our Studio Rental will assist you.
Check all options available here
http://www.dance-fever-studio.com/studio-rental.php
We have everything to organize a memorable event celebration.
More than
6000 square feet of dance floor
allows a celebration for up to
200 guests
and can be set up for a small parties.
Our Studio is
air conditioned, provides professional sound equipment, kitchen, bathrooms, unlimited parking.
Nice and shiny
hardwood floor
creates a nice, cozy environment for your party.
You do not need to think even about small things for your party - this is our job!
We will set up tables, chairs, decorations, provide music of your choice and much much more...
Do you need to invite an
entertainer for your party
fun and make it unforgettable for your quests?
No problem, we will recommend one of the best entertainer,
photo and video production professionals
to take pictures and make movie.
We will
decorate our Studio with balloons, flowers, signs, symbols, etc
.
The most important part -
you do not need to
clean after the party
- this service is included in the package.
Our prices are very reasonable and you can choose from several different options to meet your needs.

And of course unlimited parking is a pleasant addition either for a small party or for bigger event – so no matter how many guest you have at your party – there will be no problems at all.
We promise - everything will be done to make your party one of the best!