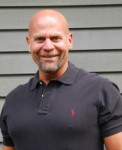 Satin Wellness

We have specialists in Boston, Metro West, Southeastern Massachusetts and as always Cape Cod. We have a unique approach – sLIFE – which combines focus and exercise to help you achieve your health and fitness goals. Satin Wellness is for individuals who are seeking health and fitness on a personal, one-on-one basis. You control the environment because you deserve it!

About Satin Wellness
In 1991, Satin Wellness was created for individuals seeking health and wellness on a personal, corporate or small group basis. Our Wellness Specialists bring our health and wellness programs to your home or office 24 hours/365 days per year.

We focus entirely on you with our 6 Step sLIFE Program. The 6 Step sLIFE Program was developed to maximize results using simple and easy movements. If you are one of the 85% of the US population that cannot get to a health club due to limited time, sLIFE for you. We even figured out a way to get you all fitness equipment that you need to you; it is even included in the program.

Satin Wellness Specialists are the first In-home, Boston health and fitness personal training organization to work exclusively in the Metro to Southeastern Massachusetts and Cape Cod area.

First, we created a unique approach – sLIFE that combines a focused approach to help clients achieve their fitness goals. Then we realized that people like to be in an environment where they are most comfortable: their home.
We bring health and wellness programs to you.