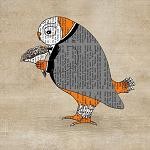 Orange Owl Florist

We offer full service planning, day-of coordinating, and consulting packages, as well as customized floral arrangements for all occassions. We can provide bouquets, boutonnieres, ceremony arrangement, reception decorations, and anything else you might need for your special day.

Services That we Offer:
Wedding Flowers
We will meet with you to discuss every detail of your big day. We can provide ceremony flowers (altar arrangments, aisle decorations), reception arrangements (table centerpieces, cake table, DJ stand, etc.) and personal flowers (bridal bouquet, bridesmaid's bouquets, boutonnieres, and corsages). We will custome design your entire package and work with you to stay within your budget.
Floral Arrangements
Whether you need a few simple arrangements for a baby shower or anniversary party in your home, or elaborate decorations for your holiday party, kiwi cabbage can do it. We have experience arranging flowers for many types of events, and can work under any budget. Contact us to setup a consultation and we can discuss your specific needs!

Wedding Planning
We know that planning a wedding can be stressful, so it is our goal to ease some of that stress. We offer customized packages based on your individual needs, but in general packages fall into these categories:
Full Service Planning - We will help you plan every aspect of your wedding. We'll contact venues, set up food and cake tastings, and coordinate all of the different vendors so you won't have to.
You will be intimately involved with all of the decisions, but the "leg work" will be up to us. We will keep all or your invoices and paperwork organized, and we'll be there on your wedding day to make sure it all comes together!

Day-of Coordinating - If you've already planned all or most of your wedding, but don't want to have to worry about details on the big day, we can come in and make sure everything stays on track and organized. We'll make sure your wedding party is where they need to be at all times, schedule photographs, and contact each vendor ahead of time to ensure they show up at the right time. After months of planning your wedding, you deserve to enjoy it! So let us do the hard work when the time comes.

Consulting - If you've done most of the planning, but are having difficulty ironing out a the last few details, we can help! We can coordinate live music, table decorations, party favors, or anything else you need to figure out. Or if you're just starting out, and need help developing your vision, you can come in to discuss your ideas and get some input on how to put everything together.
We can also help you order and mail invitations or save-the-dates, plan your bachelor/bachelorette party, organize a rehearsal dinner, find a minister or justice of the peace, or anything else related to your wedding.

Event Planning
Although we specialize in weddings, we also plan social events. If you're throwing a shower, anniversary or engagement party, holiday or costume party, or even a family picnic, let us take some of the stress off of you. We offer packages similar to our wedding packages: we can plan your entire event or come in on your event day to keep everything under control. We'll even stay behind the scenes so you can take all of the credit!