If you adore a good sound, you know that you should go to the Speakers directory of our Audio category inside the Electronics and Photo Stores catalog as speakers are one of the most important parts of any audio system. Our catalogue gives you an opportunity to choose and get the very thing you need for the best price possible. You can study technical characteristics of any model of speakers; get acquainted with the customers' opinions and experts' reviews.
In the stores presented in the catalogue (online and those located in Orleans, MA and Boston area) you will easily find every existing model including the latest ones. You can buy a whole set or a separate piece in case of necessity: rear speakers, stereo speakers, surround speakers, multichannel speaker, front left speaker, front right speaker, main left speaker, main right speaker, external speaker, column speaker, center speaker, back speakers, speakers for your car and much more.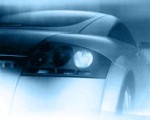 Precision Sound
Leader in the design and installation of Car Security, Remote Car Starters, Car CD Players, Car DVD Players, Car Navigation Systems.Precision Sound in Dedham, MA specializes in custom installation of only the finest mobile electronic components available in every price range for the individual client as well as surrounding area dealerships.
(781) 366-0805