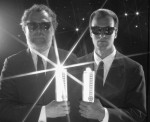 The Music Store
The founder of the Music Store, Larry Clark, has been in the home audio business since 1968. He usually jogs, bicycles or exercises on his Nordic Track every day. He loves to kayak and paddles on the local waterways as much as he can. He likes to travel cross-country by car or train and also loves to travel abroad. His wife recently made a remark to one of Larry·s friends explaining how important music was to him. She said that
music was like air to Larry
. If he couldn·t listen to it he would die.
His partner Gene LaCoy got into the audio business in 1982. He is an avid golfer and tries to play as much as he can. He especially likes playing in local tournaments for different charity events. For exercise he likes to jog & work out at the local body shop 3 times a week. He and his family like to vacation every year at the area beaches.
Joe Hamel has been an
installation technician
since 1999. He has been employeed at high end car audio installation stores before coming to The Music Store.
We are a single store unlike the
big chains
. You get are undivided attention. You·re not just another sale to make our commissions. We are here to help you make the right decision on buying the right products for your needs. We·ve been here for over 38 years with combined
sales
and installation experience of over 70 years. We also have a dedicated home theater room that incorporates a SIM2 Seleco front projection DLP projector.
We do custom home, car and commercial installations. We also do make house calls. We also offer 3 Months 0% interest with no payments. We offer
Free Estimates, Special Discounts, Warranties
, and
Performance Guarantees
.