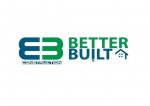 BetterBuilt Enterprises LLC

The Company with an extensive experience as a general contractor performing New Construction, Remodels & Tenant Improvements in both residential & commercial markets.
BetterBuilt Enterprises LLC is up to date & aware of today's issues affecting the construction industry. We attend seminars & education programs regularly so you can benefit from the most current & newest procedures in construction.
As the name general contractor implies, we have expertise in many areas. We can bid on almost any job & perform most of the work with our own work force.

In rare specialty areas, we subcontract work with qualified & reputable companies that we have a long working relationship with. Ultimately, we take the responsibility for the coordination and we realize that others are economically dependent upon our management and labor skills so we work with all fairly & expeditiously to coordinate any changes that occur and assure an excellent job is done.
If you have an idea for some cosmetic changes or a full remodel you would like done, we would like to be the contractor to get the job done for you.
Mission Statement
BetterBuilt Enterprises strives to provide the best quality workmanship and outstanding customer service in the most cost effective manner while keeping our crews working year round. It is the goal of everyone at BetterBuilt Enterprises to continue to expand our services, and with this in mind, we will provide the necessary tools, supervision and safe workplace for all employees, to promote integrity, longevity and professional growth.