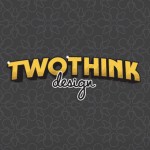 2think Web Design

For any business, being found online is more important than ever. Let us build the unique website you need to compete in this digital age. With a custom, professionally designed logo, we'll give your brand a unique look to set you apart from the competition.
Our Process Begins and Ends with Your Needs.
With our proven process for delivering effective marketing solutions, you will feel safe that your company's identity is in our hands because it begins and ends with you, the client.
We start by giving you a free consultation (This can be done over the phone but we prefer to meet in person) where we will discuss your needs, learn about your business goals, and discuss solutions and cost. You will not be obligated to make any agreements with us, just here us out, if you've learned something we'll be happy.
Once an agreement of service is made we begin a process that involves you every step of the way. We do some work, if you like it we continue, if not (this is a very unusual circumstance) we do it again.
In the end everyone is happy, because we don't require payment until you are.
Get Started Today!