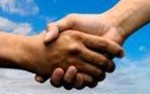 AMCD Web Solutions

AMCD Web Solutions
is a Boston website design and web marketing company focused on small businesses.
Our small business web solution include web site design, web marketing with SEO and SEM, blog design and blog marketing, social media marketing and local search marketing for small businesses.
Through 1st page placement in Local Search, Organic Search, Sponsored Links and Paid Search (PPC) for key terms relevant to your business we ensure that you become an authority in your industry.
AMCD Web Solutions provides affordable, manageable custom designed web design and web marketing services based on the individual needs of your business.
Our
web design and web marketing services
are based on your individual needs, objectives and goals, focusing on affordability, manageability and custom-design.
Today's web presence is all about driving traffic to your business (leads), improving your customer service (retention) and creating a strong ROI (profit). AMCD Web Solutions services are solely based on these premises.
Our goal is:
1. To create more leads for your business by utilizing and optimizing your online presence.
2. Increasing your customer service by offering information, updates and …online.
3. To decrease your expenses by creating a measurable result with an optimized online presence according to your needs and budget.
We work with strong success partners on a local and national level to achieve just that for our clients.