Web Design

Web Hosting

Web Services
Make your office life easier with the Internet and Web Technology category of the Computing & Office Supplies catalogue.
Our categories cover every point - Wed Design, Web Hosting, Web Services - learn more, promote your company in the Internet, order a site design, get consultation of specialists, etc. It is sure to help you to get aware of the latest technologies and the most interesting sites you may find useful for your work. Among the links to the websites you can find not only the theoretical articles, but also pieces of practical advices, such as a guide to efficient search strategies or a list of Internet providers, web design agencies, internet marketing companies in Waverley, MA and Boston area with list of services provided, rates and prices and all needed information.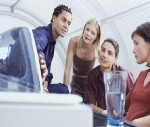 Adroit Networks, LLC
Adroit Networks, LLC delivers advanced, on target network and infrastructure solutions to help business managers achieve desired operational and business objectives. We provide proficient technical knowledge and practical business experience aimed at designing, implementing, managing...