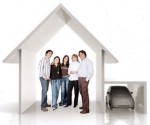 ALD Insurance Agency, Inc.
Cars Taxi Limo Houses Apartments Commercial Auto Insurance
We are a multi-lingual agency!


If you are unable to come to us we will come to you! Want to avoid long lines and wait times at the RMV? We offer Free Full Registry Service! Just come into our office and we will do the rest!

The choices you make when purchasing insurance are important. Unfortunately many customers find out only after suffering a loss that they made a poor choice. There are many different coverage options, and they can be confusing. It's easy to make a simple mistake that could leave you unprotected in the event of a loss. We will carefully review all of your options with you to ensure you are informed about and satisfied with the coverage you are getting.

All the companies we deal with are rated A (Excellent) by A.M. Best, a nationwide company that reports on the condition of insurance agencies. This ensures that all of your claims will be handled in a timely fashion so that you are restored to pre-loss status as fast as possible.
We accept all major credit cards!